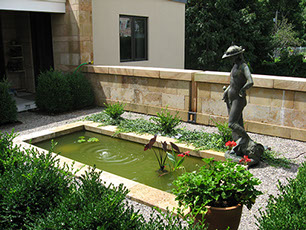 DOMORACKI LANDSCAPING INC. was founded in 1991 and incorporated in 2003. We are a small design/build firm specializing in high quality landscape design and installation. Our goal is to provide our clients with a landscape that truly meets their needs and expectations from the design phase through the installation process. We achieve this by maintaining a high standard in the quality of our workmanship and materials, paying attention to detail, keeping communication open with all of the people involved in the project, staying on schedule and staying within budget. Our clients are primarily located in the north shore of Massachusetts. We have also worked in Plymouth, Martha's Vineyard, Lexington, Weston, Lincoln, Cambridge MA, Portsmouth anLincoln NH and Kennebunk ME.
Jack Domoracki, Founder & Principal
Domoracki Landscaping Inc.
P.O. Box 322
Newburyport, MA 01950
Website Design
Smyth Graphics
sales@smythgraphics.com
2013 Domoracki Landscaping Inc. All rights reserved